Info #Touristiques Ile #Maurice
Mauritius, situated at 3000 km east of the African continent and slightly north of the Tropic of Capricorn, remains an ideal destination throughout the year with an average temperature, in coastal areas, 22 ° C in winter and 31 ° C in summer.
"Star and Key of India", discovered by Dutch explorers in the 16th century, scented stopover on the route to India, Paradise sugarcane, Mauritius, where loved "Paul and Virginia", has the most beautiful Indian Ocean beaches.
You will be charmed by this wonderful island enhanced by the smile of a friendly population.
Mauritius, happy, beautiful and endearing, has one of the best hostels in the world.
Practical information – Ile Maurice
Airport
Mauritius Island International Airport, with its duty free shops, bank, car rental, Tourist Office and Post Office, is located 48 km southeast of Port-Louis. Taxis drive to town. Air Mauritius has daily flights to Rodrigues Island.
banks
Banks are open from 9 h 30 to 14 h 30 from Monday to Friday, of 9 h 30 to 11 h 30 the Saturday.
Credit card
They are accepted everywhere (mainly Visa.
Climate
The heat is never unbearable. On the tray, the average reached 19 ° C in August and 25 ° C in February; to the coast, add 5 degrees. The coolest and driest season is from May to October / November; along the coast, temperatures then reach 20 at 27 ° C, while inside they can drop to 15 ° C. The rainy season runs from late November to March. The climate is warmer from December to March, but it is so rather tropical cyclones that sweep occasionally islands that characterize this season.
shops
Port Louis stores are open from 9 h 17 pm Monday to Friday, of 9 am to noon on Saturdays; those Curepipe ferment 18 h from Monday to Saturday (at noon, Thursday), sometimes open on Sunday morning.
Conduct
You can rent a car at the Mauritius International Airport, as well as in major cities. The demand is generally high during the high season, it is best to book
Jet lag
GMT (YOU) + 4; when it is midday in Paris, he is 15 h in Mauritius during the European winter and 14 h during the summer months.
Water
It is recommended to consume bottled mineral water.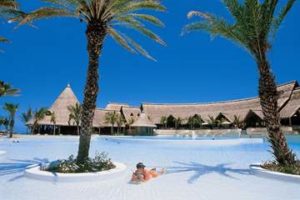 Holidays
fixed feasts: New Year (1 and 2 January), Independence Day (12 mars), labor Day (1er May), Assomption (15 August), Toussaint (1November), Christmas (25 December). In addition, some religious holidays vary from community to community. The most spectacular Hindu festivals are Maha Shivaratree, Ougadi, Ganesh Chaturthi, Diwali Holi ET. Chinese Dragon Festival looks to Hong Kong celebrations
Clothing
Relaxed! Prefer cotton. Remember to take a long-sleeved clothing, jacket or sweater - for cooler evenings and air-conditioned places - and a warm coat for the highlands. Do not forget a waterproof (Tropical showers are violent). In the city, adopt a discreet held. Proper dress is required when visiting mosques and Hindu temples. So, no shorts or miniskirt, nor indeed leather clothing or objects to the Tamil temples.
Tourist information
on Mauritius, the tourist office is in Port Louis. It can help you organize trips and provide you with maps and tourist brochures in English, French and German.
Language
Although English is the official language, everyone uses the Creole, and French is the most commonly spoken language.
Media
Maurice publishes several newspapers in French and English. The radio programs are in English, français et hindi.
Change
The currency is the Mauritian rupee, divided into 100 cents. Rooms: of 1 percent 5 rupees. Tickets: of 5 to 1000 rupees.
Photography
The films are very expensive; on the other hand, they are not always stored in appropriate conditions (heat, humidity) and may alter. We suggest you take your films with you (sufficient!) and also include extra batteries for your devices. You will be hard to find locally.
Take preferably your equipment in a soft bag, light colored, and put all your objectives in hard cases. The wind and sand, as well as moisture, can damage your hardware: protect it by packing the in plastic inside your camera bag.
The tropical sun is very violent, do not forget a sun visor and filters to your goals. likewise, remember to consider the bright light before photographing certain subjects.
gratuities
10 % in hotels and restaurants.
customs requirements
You can enter duty 200 cigarettes or 50 cigars or 250 g of tobacco, as well as 2 liters of wine or beer and 1 liter of strong alcohol, a small amount of perfume and 25 cl of toilet water.
Health
Quality of care, the risk of disease and general hygiene conditions differ from one country to another. Find out before your departure from your doctor or specialist.
Security
Do not have too much cash on you and leave papers and valuables in the hotel safe to.
Phone
Maurice The code is 00230. To call abroad, made the 0041 (Suisse), the 0033 (France) or 0031 (Belgium), followed by the area code without 0 and subscriber number. You can call directly from your hotel or with a card from a booth (cheaper). Ability to send faxes from most hotels.
Transports
Be patient: Islanders generally have a concept of time different from that of Westerners, and in some places the buses and coaches leave only when full. A bus service exists on Mauritius, but must be changed several times to cross the island and recklessness of drivers will give you a cold sweat. Taxis are plentiful, but still set the price before departure.
Voltage
Alternating current 220/240 volts; catches have three sheets of flat English type
source http://www.maurice-seychelles.com
Info #Touristiques Ile #Maurice

,